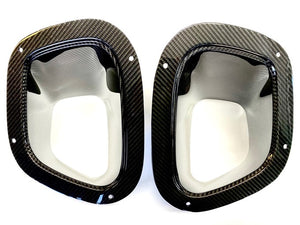 Lotus ASO Parts Sale
These were production fit on Evora Sport 410, GT430 Sport, GT410 Sport & Federal GT option. The elements in this promotion can be retrofitted to these vehicles.  
DUCT-REAR BUMPER,RH (CARBON) Part number; A710U4012F/SP
DUCT-REAR BUMPER,LH (CARBON) Part number; A710U4011F/SP
Please note that sale items and non-returnable and non-refundable.